The sudden outbreak of the pandemic placed the global economy on a tough path. This crisis is unlike any other economic challenges that the world had to deal with in the past decade. Its effects befell from small to large businesses.
The retail industry is among the most affected strands by this pressure. Retailing, especially medium and large, has to transcend from its conventional approaches, influenced by several factors that will most probably be normalized even after the health crisis. 
New customer preferences are one of the principal motives why medium and large retail businesses have to transform their enterprises. In the retail industry, customer satisfaction is what you should always aim to achieve. The present circumstances will most likely engrave habits and preferences to your customer as they now normalize caution in every interaction.
"Safe retailing" is and will be the new normal. Hence, a retail solution that is flexible and ready to succeed, even post-pandemic, is a must-have. 
To cater to the possible changes, upgrading your POS System per se can bring an optimal improvement. Although it is undeniable that the outpour of technologies in the past years brings a shipload of viable additions to your current system, you will only enjoy it if you have a solid base.
You need to have a future-proof POS system.
The fast-evolving nature of technology simply sends the message that there would never be a one-size-fits-all solution to retail businesses. Thus, having a scalable and extensible system is gravely important.
What does that mean?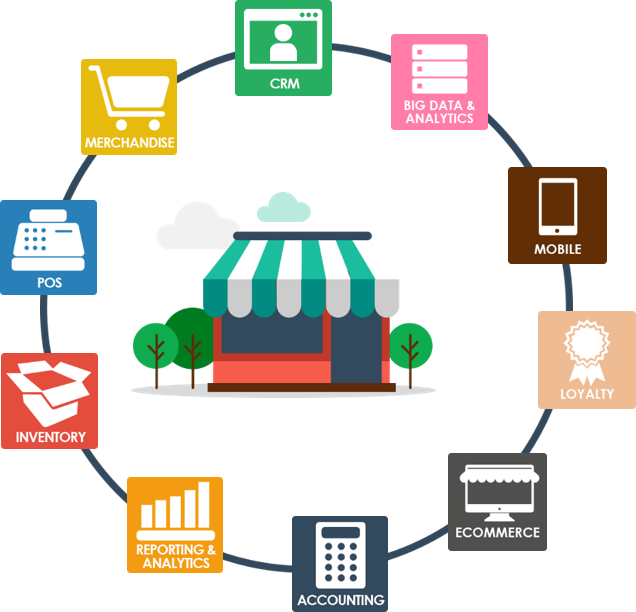 A scalable solution defies the memory, user, location, and other limits. Therefore, it will allow you to increase the system's capacity and use it across different branches.
Whereas, extensibility allows the system to expand its features and functionalities without major downtime, making the system conveniently customizable.
With these two as the foundation of your POS system, you readily available for omnichannel retailing. This will let you break the barriers of conventional retail solutions. It will increase the resiliency to provide what your market wants as you can easily integrate it into different systems and devices, and centrally manage your facilities and POS terminals.
These make the solution ready to adapt to any technological changes as needed by your business. It also opens new opportunities for future augmentations to better tailor it to your business strategy, a retail solution that can adapt as fast as your customers' demands.
Get to know ANAHAW, our retail solution specially built to adapt to modern retail business requirements, and to specifically work on providing you an edge over the rest.