Exist Software Labs Inc. and Informatica held a joint Pocket Session on Intelligent Data Management Cloud at the Shangri-La Fort Hotel in BGC!
'Data is the new oil. Like oil, data is valuable, but if unrefined it cannot really be used. It has to be managed/processed (integrated, mapped, transformed) to create a valuable entity which provides insights that drives profitable activities.' – Informatica
A collaboration with Informatica

Exist Software Labs inc collaborated with Informatica for an exclusive face-to-face event last July 28, 2022, at the Shangri-La Fort Hotel in BGC. The guests were able to meet with data management expert and Informatica's Head of Cloud Product Specialist, Daniel Hein, who shared how companies can bridge the gap between technology and business through automation, integration, and data governance, unlocking true business value from data.
The world is changing, and so are your business's needs. You must be able to adapt quickly to keep up with the changes. "In the last two years, a lot has changed. We are faced with new ways of doing business; the world is moving to a data-driven digital economy… However, there are CONSTRAINTS that you must overcome." says Daniel Hein, Head of Cloud Product Specialists, APAC and Japan.
That is why businesses must change their approach. The new Intelligent Data Management Cloud intends to help clients with that! The first and most comprehensive AI-powered data management solution in the industry. A single cloud platform. Every cloud-native service you'll ever need for next-generation data management.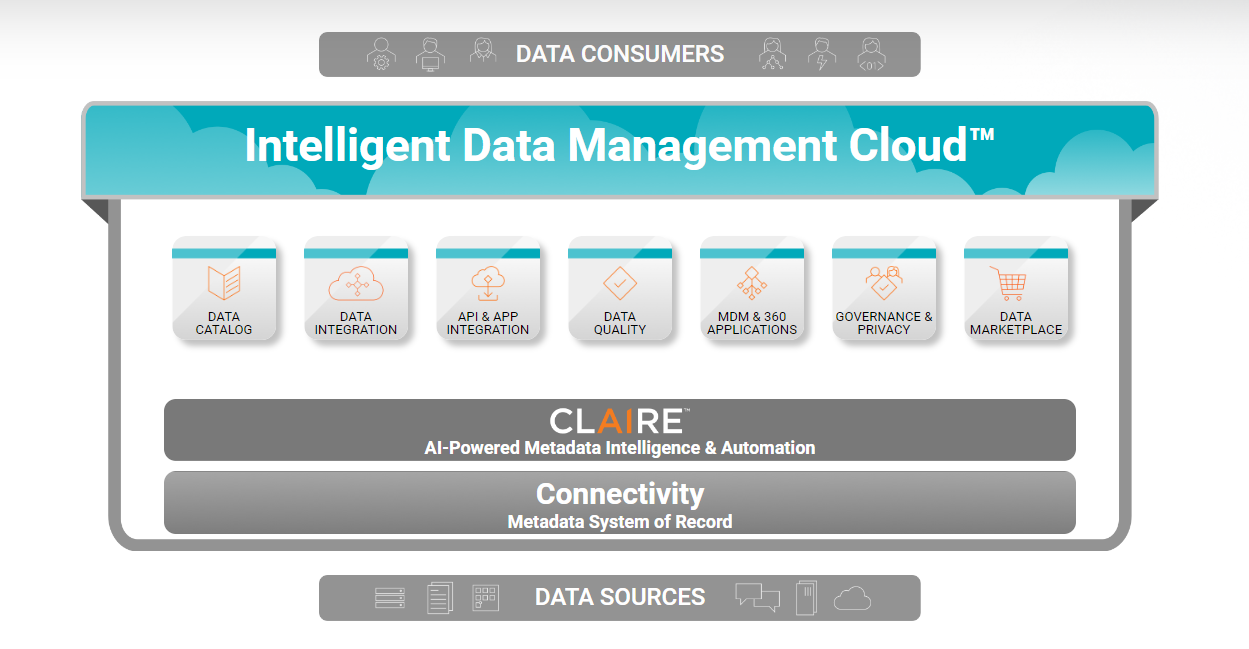 Meet the new Intelligent Data Management Cloud of Informatica!
IDMC platform cuts through red tape and provides accurate AI models across your organization so you can make timely decisions based on the most up-to-date information.
It also gives you 360-degree views of your data across all areas of your business—so you can see who has access and what they're doing with it—and allows easy workflow management.
It is built on top of an enterprise cloud platform; and is equipped with a powerful security model that helps keep sensitive information secure from hackers.
If you're looking for a way to help your company prepare for this transition and stay competitive in an ever-changing marketplace, look no further! We specialize in helping companies not only to keep pace but also to improve their bottom line through digital transformation.
Download our FREE DATASHEET!
Begin your journey toward data maturity.
and transform into a data-driven organization today!