In photo (L-R): Event host Associate Director – Business Development  Yvette Seno, Engineering Manager Joseph Dindo Siasoco, Head of Portfolio Management Ada Mae David, Exist Director of Technical Services Dennis de Vera, Exist Vice President of Technology Jonas Lim, Exist President Michael Lim and Event host and Senior Project Manager Kiko Angeles
At Bonifacio Global Center on August 29, 2023, Sun Life Global Solutions held another edition of Spark Innovation Series, with the session focusing on Cloud and Data Federation. With an objective of updating their employees on the latest innovations in Cloud technology in the Financial Industry, Sun Life invited technology innovator Exist Software Labs (Exist) to discuss cloud data federation and data modernization.
Kiko Angeles and Yvette Seno opened the program as masters of ceremonies from Sun Life Global Solutions. Exist representatives Michael Lim, Jonas Lim, and Dennis De Vera, Jr. graced the event.
Exist's journey towards Cloud Adoption and Data Federation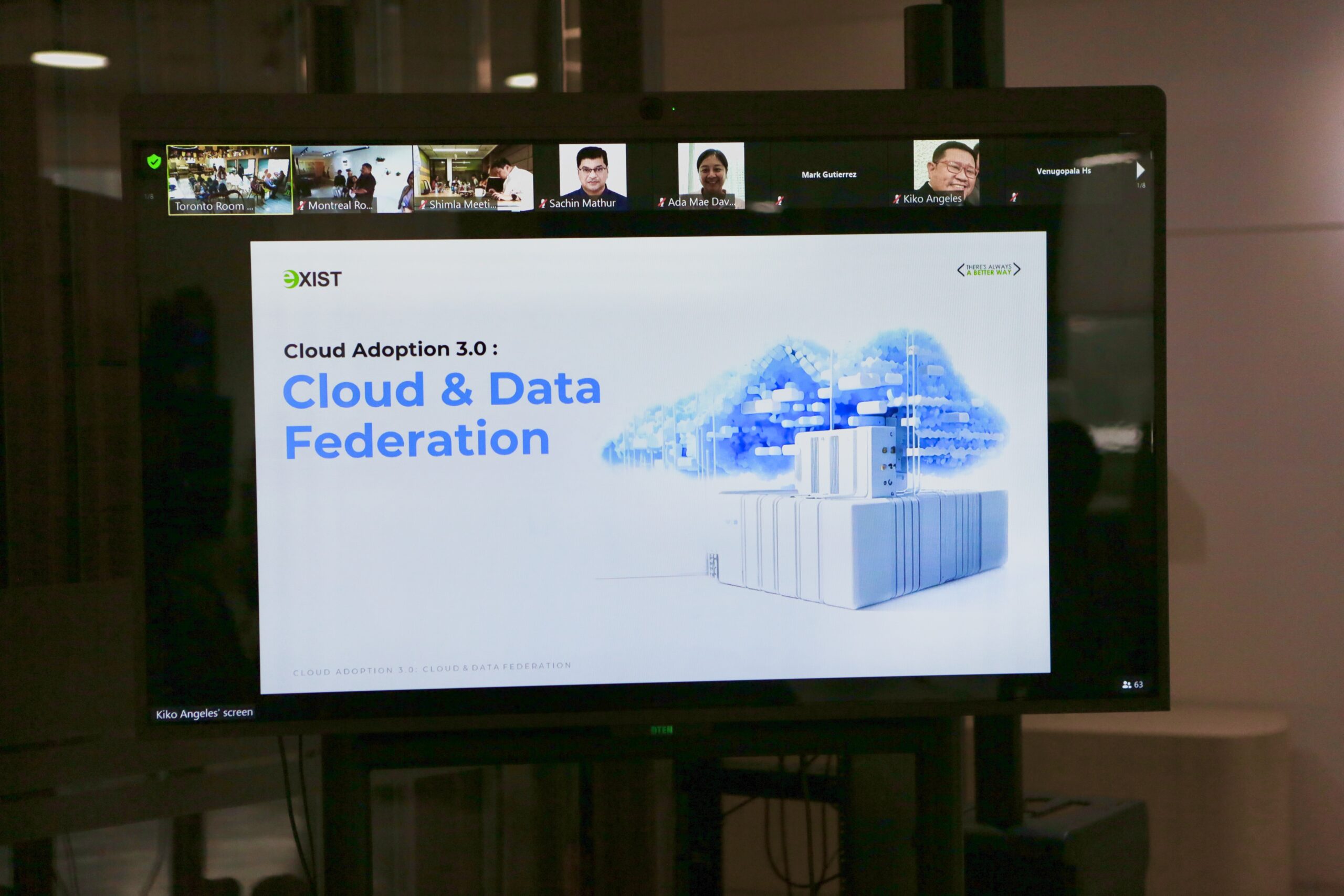 Exist President Michael Lim started the discussion by providing valuable insights into Exist's journey as a technology company. He presented the significant milestones of Exist Software Labs over the past 22 years, which inevitably touched on the brief history of cloud adoption. Dennis de Vera, Exist Director of Technical Services, supplemented this conversation highlighting the transition from traditional infrastructure to cloud services, and the subsequent innovations in infrastructure and data.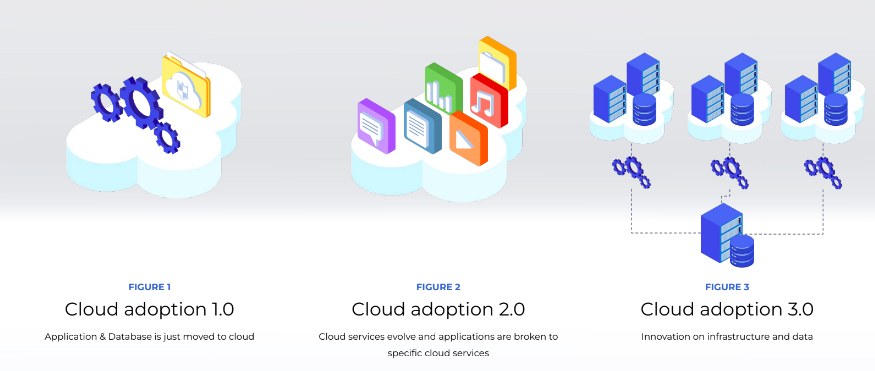 Dennis, in his presentation, provided an overview of Exist's history of cloud adoption. Figures 1 to 3 above served as visual milestones, illustrating the transformation as regards cloud adoption. In Figure 1, Dennis described the initial stages of cloud adoption, where Exist began its journey by moving applications and databases to the cloud. This marked Exist's crucial shift from traditional on-premise infrastructure to the cloud, a decision that would prove to be helpful not only to Exist, but to other organizations as well.
The move to cloud services was not merely a change in infrastructure but a strategic pivot that enabled Exist Software Labs to tap into the vast potential of cloud computing. Cloud services provided scalability, flexibility, and cost-efficiency, allowing the company to expand its offerings and deliver value to clients in innovative ways.
As Dennis explained under Figure 2, applications were broken down into specific cloud services, which not only optimized performance but also enhanced security and resource allocation. This granular approach to cloud utilization empowered Exist to offer clients more tailored solutions, aligning with their specific needs and requirements.
Exploring the Pros and Cons of Cloud Adoption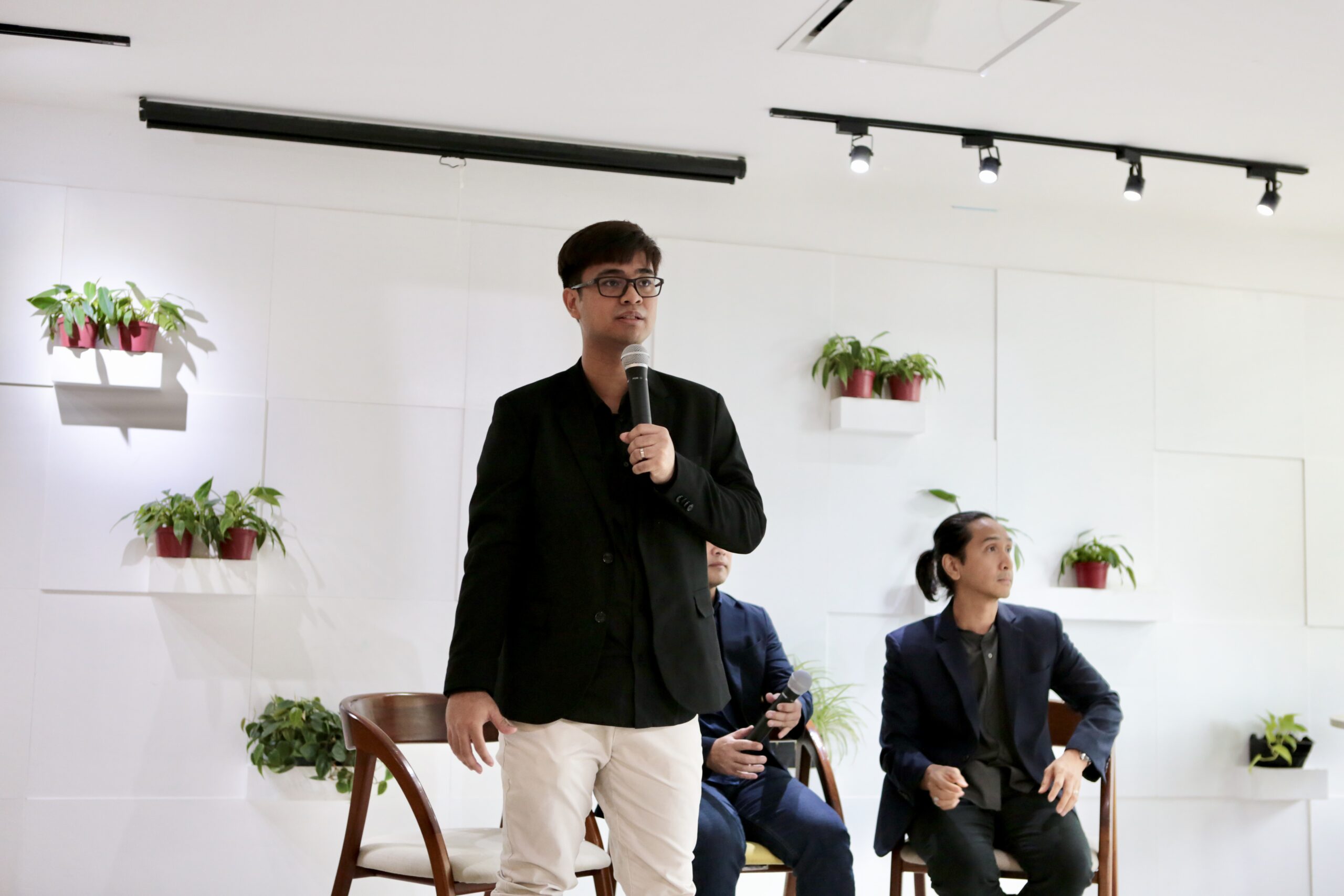 Dennis' insightful discussion on cloud adoption stages and their associated pros and cons highlighted the evolving nature of cloud technology. While each stage offered distinct advantages and challenges, cloud adoption Figure 3, marked by innovation in infrastructure and data management, serves as the solution to address the shortcomings of earlier stages.
As organizations continue to embrace the cloud, they must recognize the need for ongoing innovation to optimize their operations fully. By investing in cutting-edge technologies and data management strategies, they can harness the true potential of cloud adoption while minimizing its drawbacks. In this dynamic technological landscape, innovation is not just a choice but a necessity for organizations seeking to thrive in the cloud-centric future.
Benefits of Embracing Cloud and Data Federation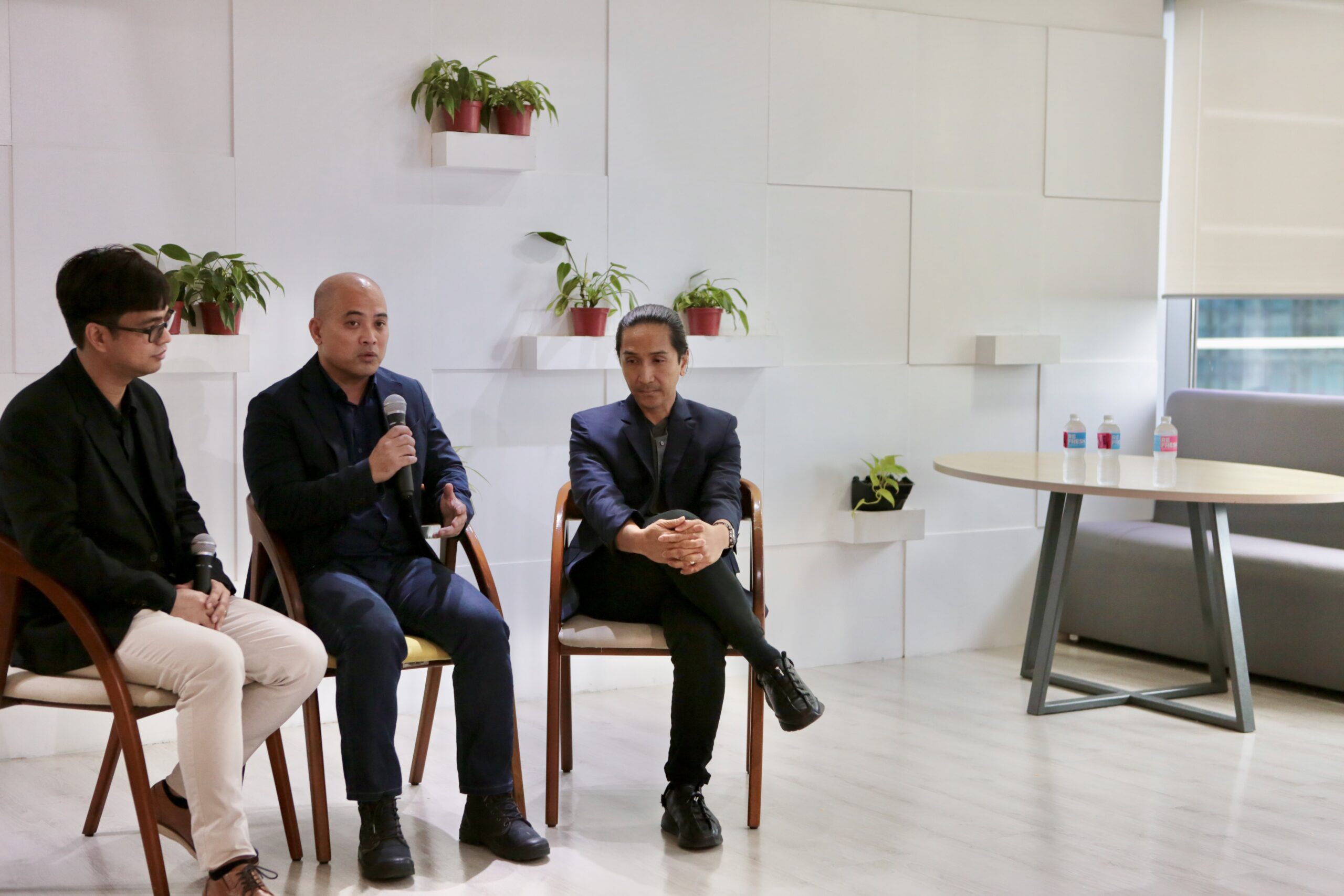 Exist's Vice President for Technology Jonas Lim presented the benefits of Cloud Data Federation – including enhanced collaboration, efficiency, and decision-making. Implementing this approach provides a centralized data view, leading to informed decisions and increased competitiveness for businesses.
Data/Database Modernization: The Key to Business Excellence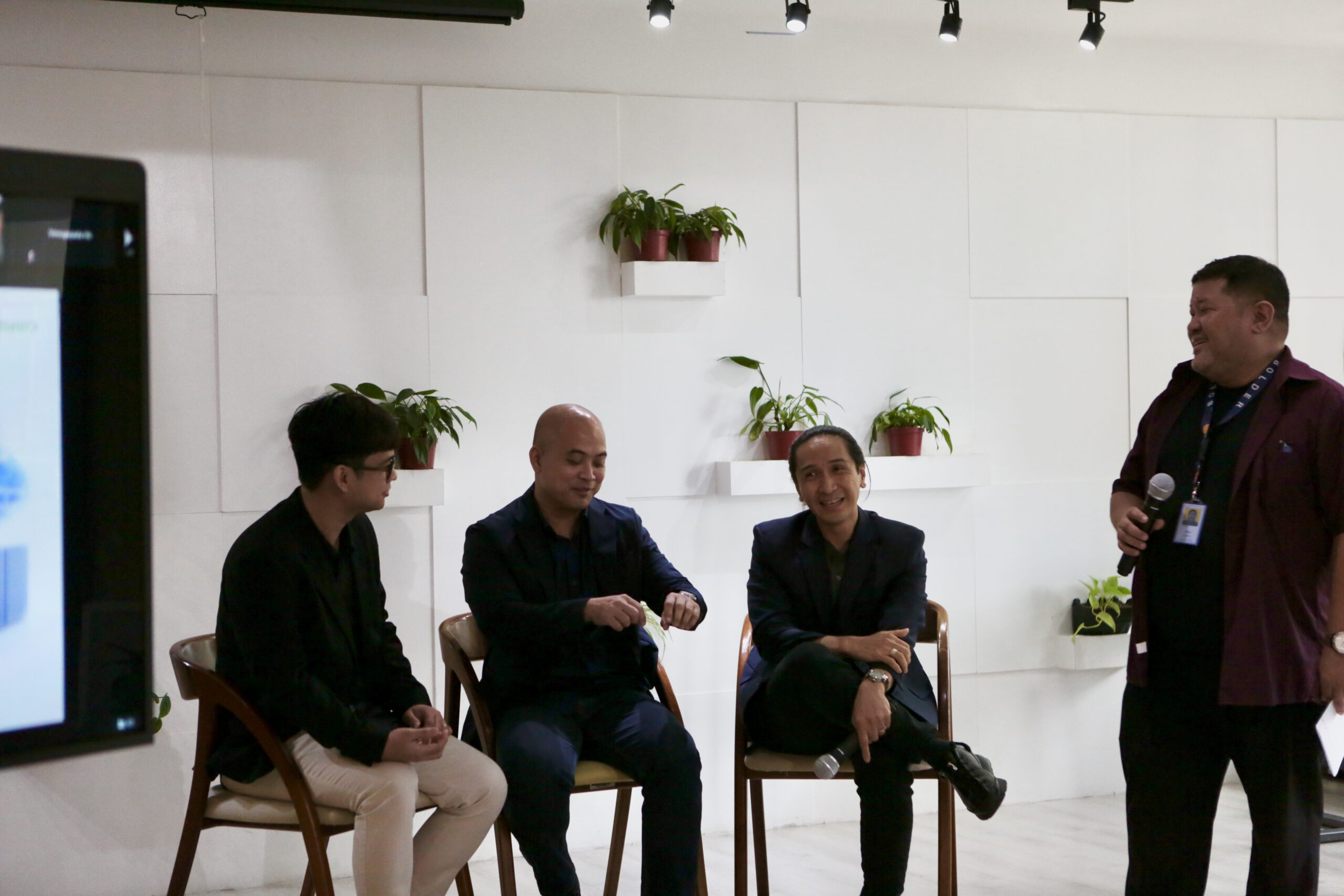 Dennis and Jonas also highlighted the potential for data management to speed up innovation and growth, as they explained the significance of adapting to evolving data landscapes and leveraging modern technologies.
The Citadel of Security: Safeguarding Data Heritage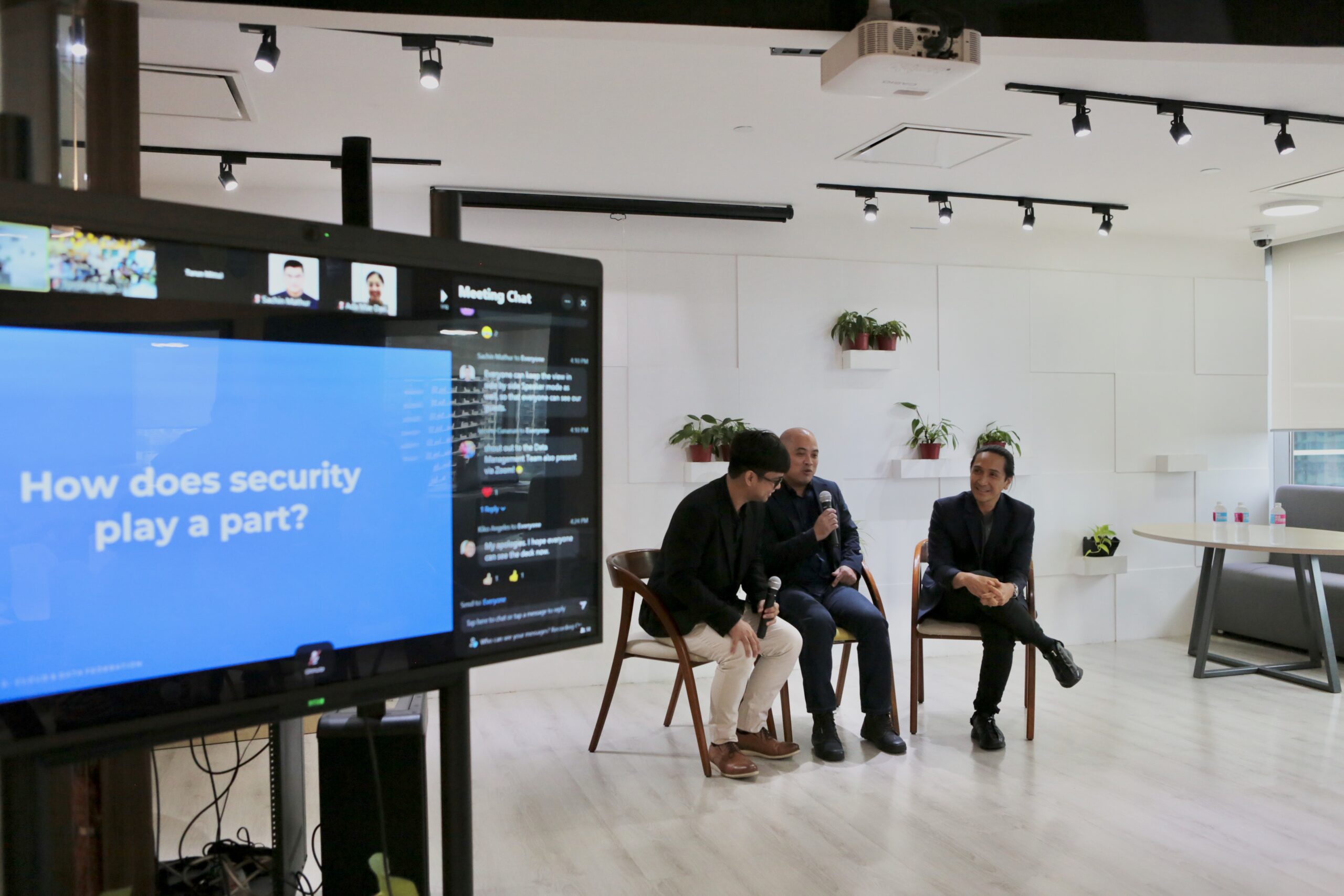 With the fast modernization of data, security became a crucial point of discussion, with a focus on protecting sensitive data. Dennis enlightened attendees about comprehensive security measures and compliance frameworks by simplifying security and making it more effective.
Dennis also explained the importance of "zero trust policy" by protecting assets anywhere with central policy. Implementing this approach provides a centralized data view, leading to informed decisions and increased competitiveness for businesses.
Moving Forward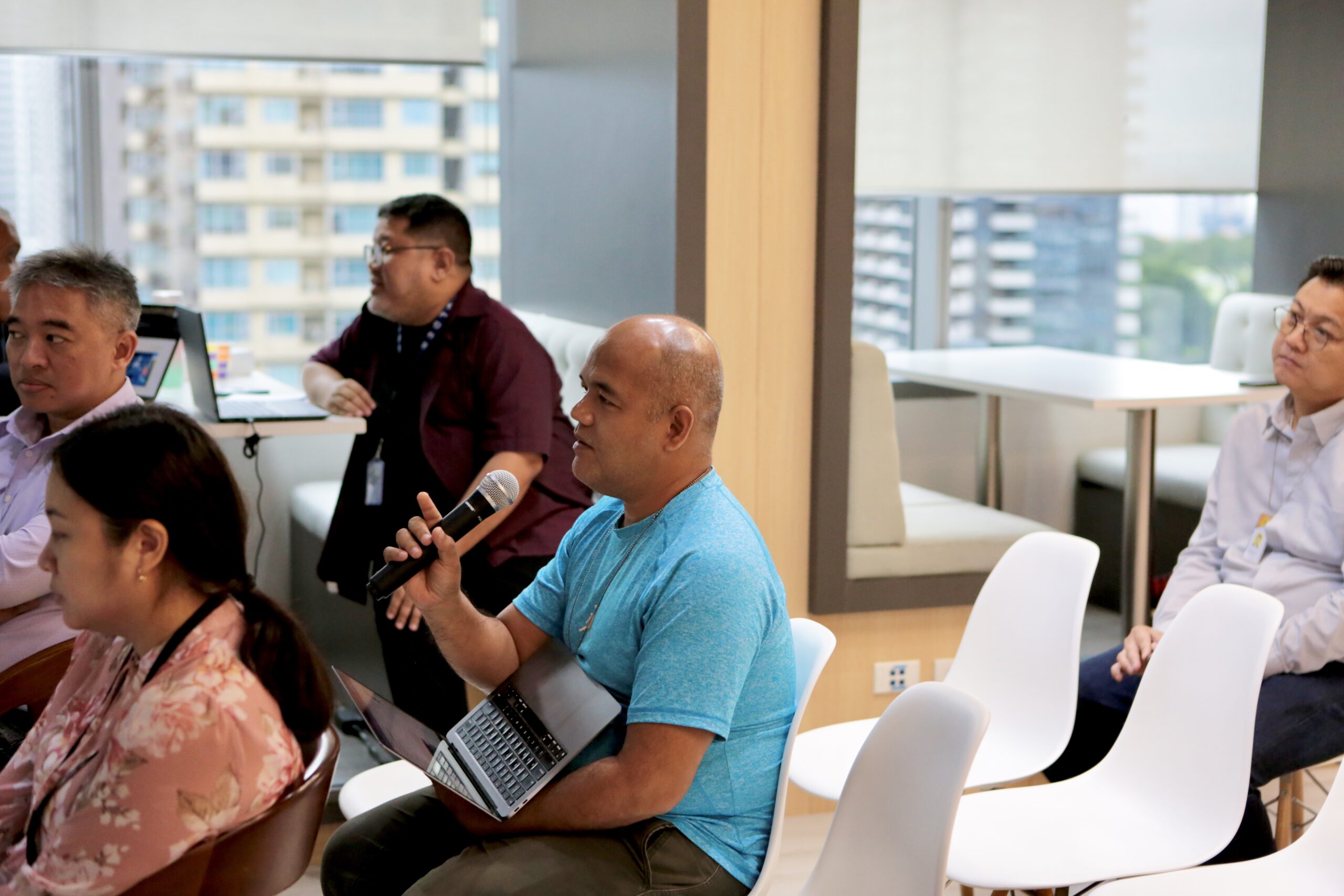 The discussion came to a close with the floor being opened to the audience for questions. Attendees left with a key takeaway: that as the world continues to evolve and as the need for new technologies increase, Exist marches on, providing solutions to help its customers thrive – demonstrating its continued commitment to drive growth and innovation for the years to come.