Philippine Bank of Communications – PBCOM Online Platform
CLIENTS
PBCOM (Philippine Bank of Communications) is a commercial bank that offers a broad suite of financial services for Deposits, Corporate, Commercial and Personal Loans, Cash Management Solutions, and Investments. Founded in 1939, PBCOM has its roots in Binondo, Manila, and now has almost one hundred branches located across Luzon, Visayas, and Mindanao.
PBCOM has recently taken a challenger bank approach to technology and software to digitize and streamline retail banking. Challenger banks use digital distribution channels, typically mobile, to offer competitive retail banking services that target underserved and unserved demographics. The approach uses an improved user experience, appealing to those who want to be able to bank from their phones instead of visiting a bank branch.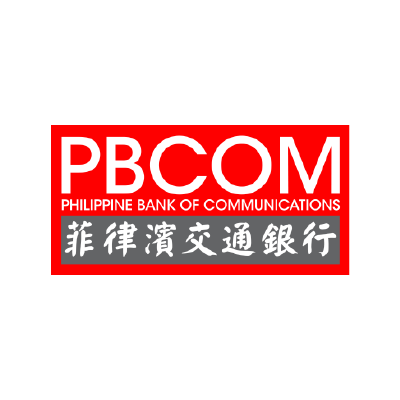 Project Brief
PBCOM collaborated with Exist to build its new omni-channel electronic banking platform, available on both the web and mobile phones. The PBCOM Online Platform (POP),  allows its customers to perform secure banking transactions like viewing account balances, monitoring their transactions history, downloading bank statements,  transferring money, paying bills, and sending money to a third-party bank account.
Challenges
Online banking is now expected to be the norm for the Philippine banking industry. However, despite the many benefits that online banking provides to customers, there were also a number of major concerns and challenges to increase the usage and adoption of online banking.
Traditional banking habits, security, technical issues, and transaction difficulties were all major challenges that needed to be addressed with PBCOM's new online banking platform. PBCOM's online banking platform had to have the same look and feel for both the internet version and mobile version to reduce the learning curve for its customers.
Solution
Exist developed the mobile banking application that PBCOM envisioned with some of the most notable open-source technologies of our time.
PBCOMobile was developed in cloud wherein the application code is delivered in small, manageable pieces independent of each other. It brings in easier maintenance, improved productivity, greater fault tolerance, and better business alignment
Exist used container technologies which make it easier to create, deploy, and run applications.
Exist implemented Mesosphere DC/OS to effectively manage microservices. Each service is easily deployable and configurable. It allows high-availability for the applications as well as a health check and status checking
PBCOMobile currently uses Apache to temporarily store important data such as audit logs and notifications until an available consumer is ready to process them. This provides assurance that no data will be lost.
Membrane Service Proxy serves as a gateway to connect the POP application to PBCOM's core banking services and other third party APIs.
Exist also used the most advanced open-source database system, PostgreSQL
Results
For the Business:
The engagement allowed PBCOM to roll out an updated and feature rich online banking platform. It improved business traction. PBCOM acquired new customers due to the new system. They were also able to retain old customers with this innovation.
For the Customers:
The platform offers a faster, easier, and smarter way to do banking. It is now one of the main channels for PBCOM's customers to do banking transactions remotely.
Because of its timely delivery and competitive pricing, Exist remains a key technology partner for PBCOM. As of now, they are having continuous discussions to enhance the application. There is also an existing maintenance agreement for PBCOMobile to ensure its efficient operation and performance.