The Philippine Star (Philstar)
CLIENTS
Exist helped Philstar deliver up-to-the-minute content across the latest Android mobile and tablet devices.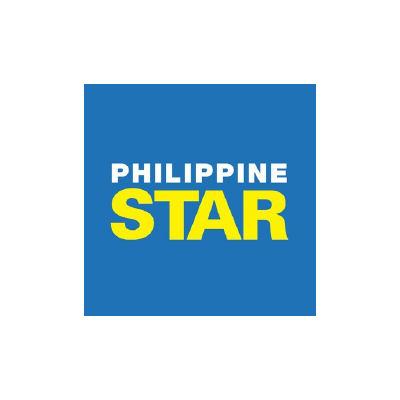 Project Brief
www.philstar.com is a Philippine news and entertainment portal for the Filipino global community. It is the online presence of the STAR Group of Publications, a leading publisher of newspapers and magazines in the Philippines.
Combining the immediacy of rich media reporting with the relevance of local reporting, Philstar is playing a vital role in Philippine's news coverage of business and political events.
In the rapidly-changing world of modern journalism, demand for an innovative web platform that can push the boundaries of news reporting on the Internet is growing.
On its 10th year, Philstar wanted to re-launch their website to offer their readers a new and improved site with easier navigation, better-organized news content, as well as more interactive tools and features.
This case study examines Philstar's migration to Drupal and highlights how Exist helped Philstar managed the site through Exist's managed service solution.
Challenges
The main challenge was to build a simple, intuitive and easy to use Android app for PhilStar and Pilipino Star Ngayon (the Filipino version of Philstar).
Among the client's goals are:
Provide their readers with an additional platform to access their content anytime and anywhere.
Create a unique mobile experience to allow its readers get the latest unbiased breaking news, headlines, sports, showbiz and opinion.
Tap and expand their reach into the rapidly growing Android market.
Solution
Delivered on budget and within three months, Exist helped Philstar deliver up-to-the-minute content across the latest Android mobile and tablet devices.
The Exist team, composed of one Android developer, one UI Designer and one Project Manager worked closely with Philstar to ensure that they design an easy to use app for their target audience (which is primarily the Filipino readers)."Since access to content is the primary, end-user objective, we adhere to commonly applied, Design Patterns. We used familiar UI elements but we also reinvent some elements to make the app more intuitive and suitable for our target demographics. We really worked hard to make the app easy to use," shared Mac Madrid, Android developer at Exist.
Android does not support full-text justification by default, so the team looked for ways to justify the text in the newsfeed and took extra steps to achieve this aesthetic vanity.
Moreover, the team also did a lot of memory management. Since one pull request will return hundreds of article, they had to efficiently manage all the data that they have and present it in such ways that it doesn't overwhelm the overly-paranoid memory management of Android.
Features of the applications include:
Newsfeed – Browse the latest breaking stories in seconds
Offline reading – mark your favorite article to read them any time
Text resize functionalities for enhanced text readability – users can set the size of the text through an in-app setting; Share stories via Twitter, Facebook, Email, Google+, Pinterest, etc
Customize your news experience – Filter your newsfeed to Headlines, Nation, Metro, Opinion, Lifestyle, Sports, Business, and Entertainment
Swipe up to view related articles and swipe down to close a current article
Tablet-optimized – optimized for use on different Android tablet devices
Search feature – enables users to search within the app
Interactive advertising – allows Philstar to sell rich media display advertising
After developing the Philstar app, the team ported the app and localized it to create the Pilipino Star Ngayon app.
Results
A market-leading Android mobile news app.
Philstar trusted Exist to deliver their Philstar and Pilipino Star Ngayon applications on time and on budget, between August 2012 and October 2012. Philstar was able to take advantage of mobile to deliver real-time news and bring collaboration and interaction from within their community.
Exist helped Philstar achieved its goals that led to:
Grow their mobile audience; having a 500k monthly app pageviews
A genuine strategic advantage through a successful mobile engagement strategy
A brand new revenue stream through in-app display advertising
A unique mobile experience across Android mobile and tablet devices
Since their launch in October 2012, the Philstar app has approximately 100,000 downloads while Pilipino Star Ngayon has approximately 10,000 downloads.
"The new Philstar app is truly responsive to the needs of our Android users," said Jules Salonga, Philstar Vice President of Operations. "It was designed for the user who wants real-time news and information and it offers unique mobile experience across all Android smartphones and tablets."