The Medical City, Philippines
CLIENTS
The Medical City (TMC) is a tertiary health care facility with over forty years experience in hospital operation and administration.
TMC is one of the largest hospitals in the Philippines, with a medical staff of over 1,000 physicians who have established experts in their various fields of specialization, providing a comprehensive range of inpatient, clinical and diagnostic services. Its world-class health care complex now serves some 40,000 in-patients and 400,000 out-patients annually.
TMC sought to develop a health information system based on open standards and aligned to the hospital's IT roadmap's goal of improving electronic medical record (EMR) adoption. The solution combines: a Health Exchange engine that integrates HL7-compliant clinical data from various ancillary systems, Master Patient Index, Clinical Data Repository, and an EMR Platform that allows doctors to dynamically build notes using a forms-based tool.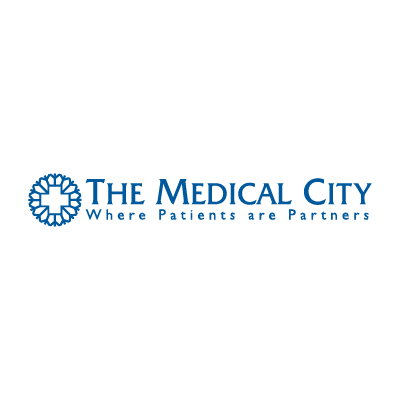 Project Brief
The Medical City, a leading hospital in the Philippines partners with Exist to develop an integrated patient records system.
Challenges
Developing a system architecture based on open standards and aligned to the hospital's IT roadmap's goal of improving EMR adoption

Integration. Several clinical/ancillary applications housing clinical records of patients. No centralized repository of clinical results, and no capability for consolidated access to a patient's medical history and data.

Existing tools/technology stack driving development instead of development needs identifying appropriate technologies to deliver better, faster. Platform limitations affected Client in-house team's development velocity and ability to cater to diverse EMR requirements of clinical departments

Distributed equipment and clinical personnel. Introduced the need to automate and virtualize workflows so they can be achieved even with resources and equipment distributed in various locations/satellite clinics.

Letting the paper trail dictate pace and efficiency of services. Workflows limited to paper-based forms changing hands.

Delivering more value to patients by encouraging convenient access to their clinical data

Improving efficiency of staff nurses burdened with manual data encoding and reporting tasks

Finding ways to persist and share a patient's updated health record as a reference for all succeeding encounters with the hospital
Solution
A system architecture that distributes function to component sub-systems to achieve architectural goals of maintainability, separation of concerns and performance. A modularized system architecture whose components are based on key Healthcare concepts such EMR, clinical documents, etc. It leverages the HL7 messaging standards for exchanging information with the client's existing applications. On the other end, it adopts a RESTful web design for simpler integration with new applications that may be built on top of it.

A centralized document-based repository for clinical results which easily integrates with ancillary and EMR applications through standards-based messaging for healthcare systems (HL7)

Development of an EMR platform that empowers user groups and IT to conveniently create and publish electronic forms for use by their personnel

Open-source technology stack that provides the best flexibility for integration and choice of applicable UI/back-end components

Web technologies that provide online access to patient data and allow automated workflows in distributed locations

Development of a web-based Patient Portal that allows patients centralized access to all results and clinical notes

Automated nurse forms and reporting capabilities to improve the efficiency of staff and head nurses

Online tools to record and publish a patient's updated health record
Results
An integrated view of a patient's clinical data coming from ancillary and legacy systems made accessible to doctors and patients

Increased capability of clinical groups and internal IT support to design, build and release usable EMR forms within a few weeks instead of a few months

Incremental change in user behavior — from paper forms to less paper, to paperless in the future

Process workflows achieved online between hospital and satellite clinics

Improved value for patients who can access and print clinical results online via the Patient Portal

Greater capability for clinical departments to conveniently share information on past encounters, treatments and diagnoses specific to a patient

Automated nurse forms and reporting capabilities to improve the efficiency of staff and head nurses

Shorter turnaround time for patient consultation which resulted in more patients being serviced daily.