Propel your business. Lead your market.
Whatever your business initiative, empower your data with Informatica's industry-leading cloud data management solutions.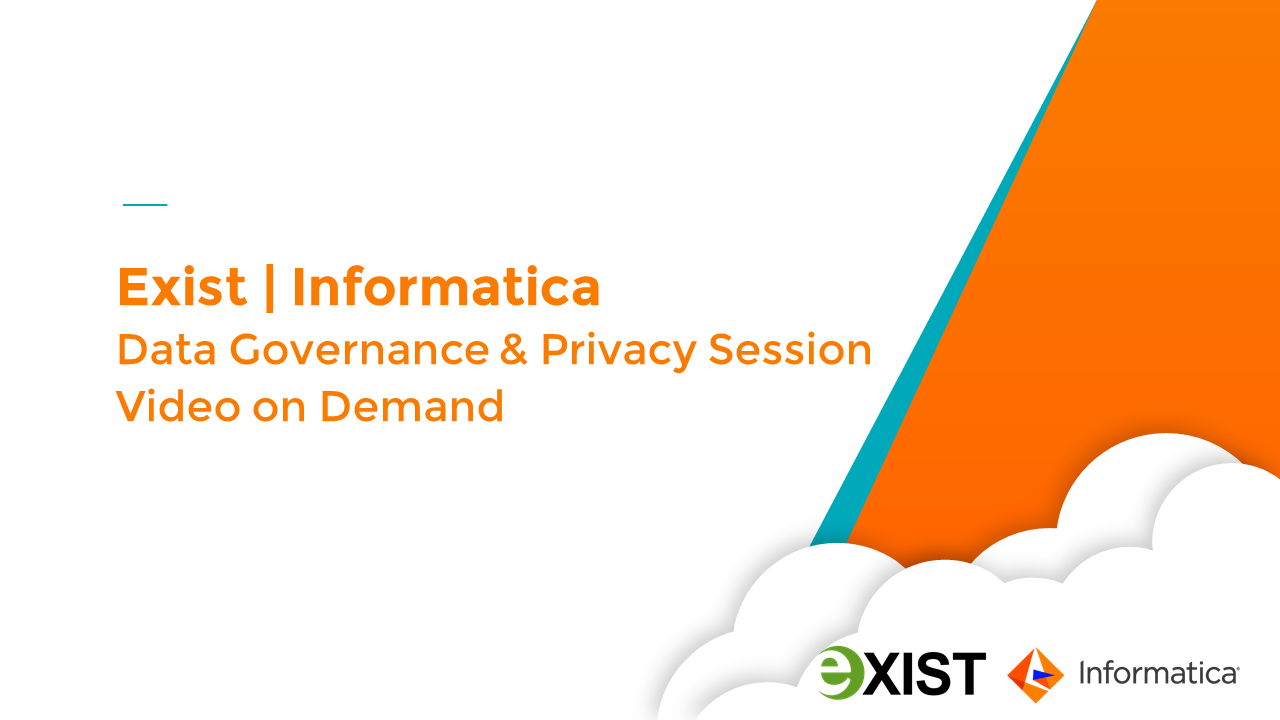 Exist Software Labs Inc and Informatica Pocket Session:

Realizing Data Governance Benefits in a Cloud-Hybrid World
Watch this Video-on-Demand as we share the foundational steps to establish an AI-powered data governance practice, and how this has shown benefits in areas like data quality, data democratization, data compliance, and more.



In the cloud, the only thing you own is your data
With clouds for sales, marketing and analytics, the critical piece you're missing is a cloud dedicated to all your data. Now you can manage and innovate with your data on any platform, any cloud, for any user in multi-cloud and multi-hybrid environments.
Hear more from Companies like yours!
With its cutting-edge technologies, Informatica has assisted hundreds of businesses worldwide. Check out some of the business sectors that Informatica has helped reach its business goals!
Watch the Video on Demand Today!