An ideal enterprise database has a multitude of features. All distinctive attributes aimed to improve the organization's productivity and efficiencies, such as parallel query, multiprocess support, clustering features, and many more.
Make a better business decision when you have all the essential data at your disposal. Produce more consistent and precise information, improve data security, and maximize business performance and efficiency today!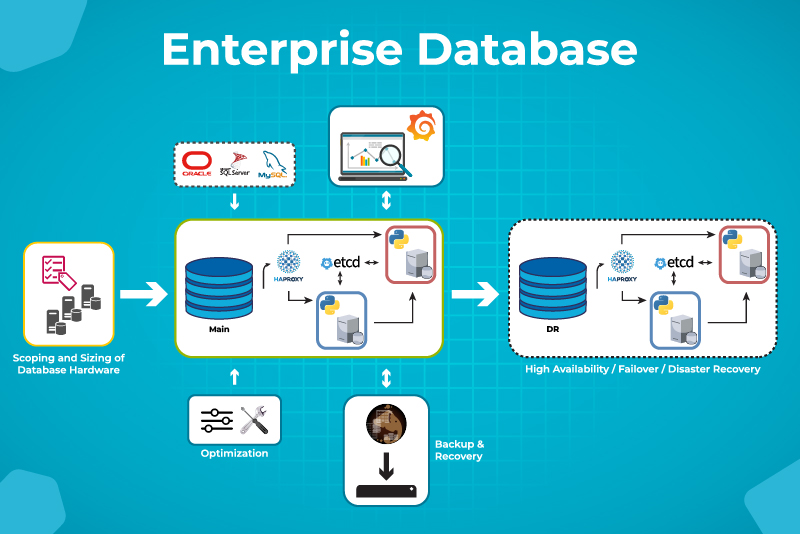 Capabilities and Solutions
We offer end-to-end enterprise database services solutions. With key expertise in Java and Open Source technologies for a wide variety of verticals and business domains. As an IT partner, we skillfully co-create unique software systems and engage with you on various levels to help you empower your business.

SOLUTIONS
Database Management
As you digitally transform, your databases become more complex. Our certified DBA experts will help you in managing, migrating, and monitoring your database environment.
Remote DBA Service
Exist's remote database administration (DBA) services deliver comprehensive, high-impact results. We will apply the most qualified DBA manpower where and when you need it most when managing your databases remotely.
PostgrEX is shorthand for Postgres EXIST Enterprise Xpertise. An enterprise database platform built on top of a purely open-source technology stack.
Annual Maintenance and Support
Have annual maintenance support and access the opportunity to call our technical team for support concerns and assistance.
Training and Enablement
Build your knowledge base and grow your business with personalized guidance, extensive training, and expertise.
We have the expertise and experience to provide the planning, testing, and migration services, whether you need to migrate to the cloud or newer server technology.
Oracle to EDB Postgres/Postgres
MySQL to EDB Postgres/Postgres
SQL Server to EDB Postgres/Postgres

TECHNOLOGY
The EDB Postgres Platform is an enterprise-class data management platform built on the open-source database PostgreSQL, with various deployment options and management, integration, and migration tools.
YugabyteDB is an open-source, cloud-native, high-performance distributed SQL database designed for global, internet-scale applications.
Increase your performance with Parallel Query and Vertical and Horizontal Scalability Features, and get more out of today's hardware for bigger and more complicated applications.
Our Clients' Business Success Stories
"They are critical component of Ace software development lifecycle."
Greg Falzon
- VP Product Engineering, Ace Metrix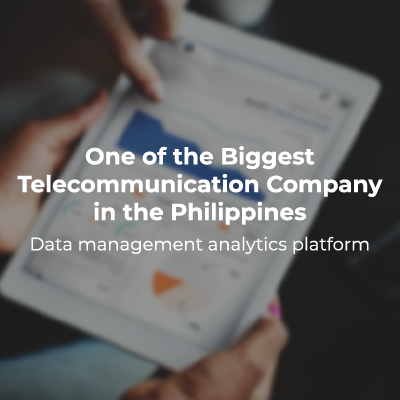 One of the Biggest Telecommunications Company in the Philippines
Collaborative development and support to one of the biggest telecommunications companies in the Philippines' data management and analytics platform that provides near real-time insights into their business strategy allowing for more agile decision making.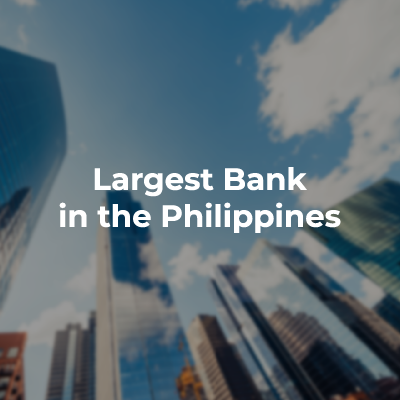 Largest Bank in the Philippines
Delivery of a digital infrastructure solution that leveraged on an IT strategy and the delivery of a big data platform to establish the foundation for the client's next-generation banking services.
Partners